Magik Thread lift body thread is an absorbable material that usually use in surgery such as cardiac, so it is very safe and no damage to the tissue. After the pdo threads are insert in the skin, it will stimulate the fibroblast to product collagen, and you can see an instant skin lifting. The 4 D thread lift will be dissolves in couple of months, but the effect can last about 12-18 month.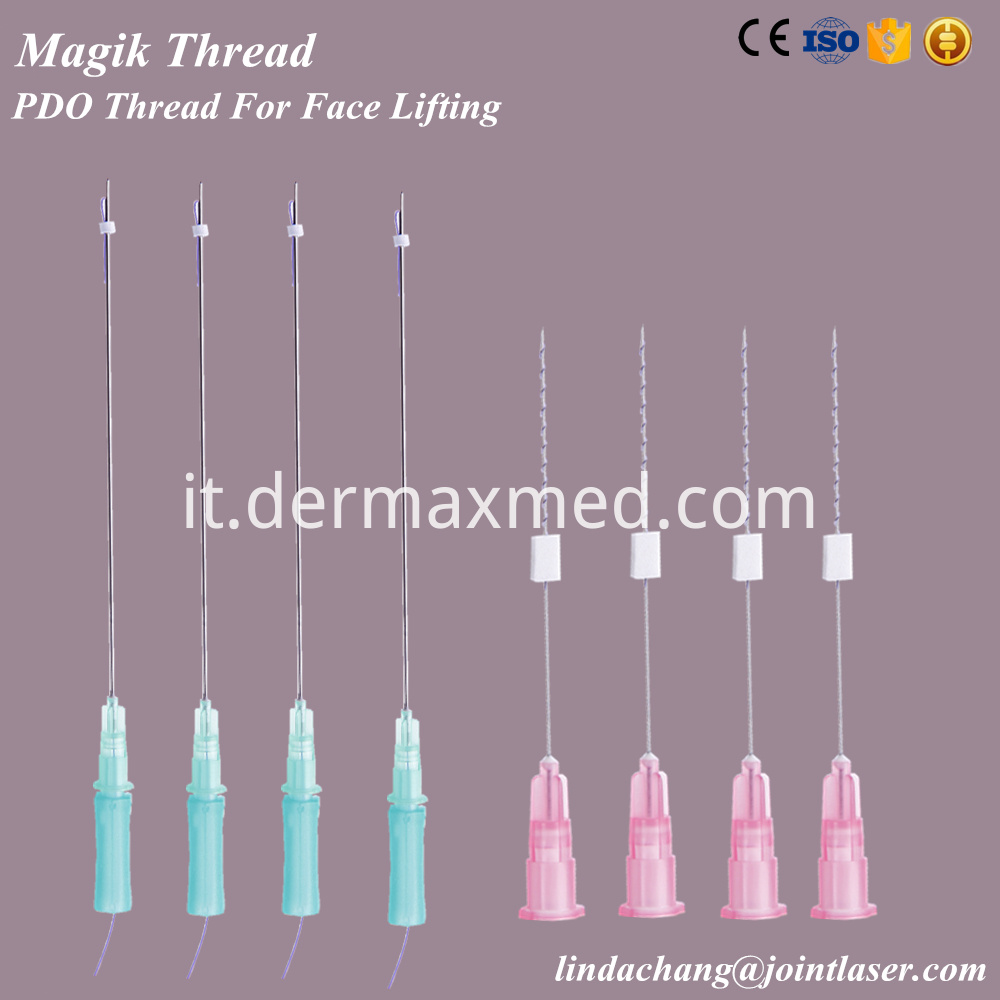 Application
MAGIK Lift Series are made of PDO (Polydioxanone), it is a thread with no cones, thus no damage to the tissue. This is the same thread used in Cardiac and other surgeries as sutures, and thus it is very safe.
Aging causes the skin tissue to be thin because the collagen and elastin fibre`s break down, which results in sagging skin, deep creases, folds and wrinkles. PDO thread reverses the effects of aging.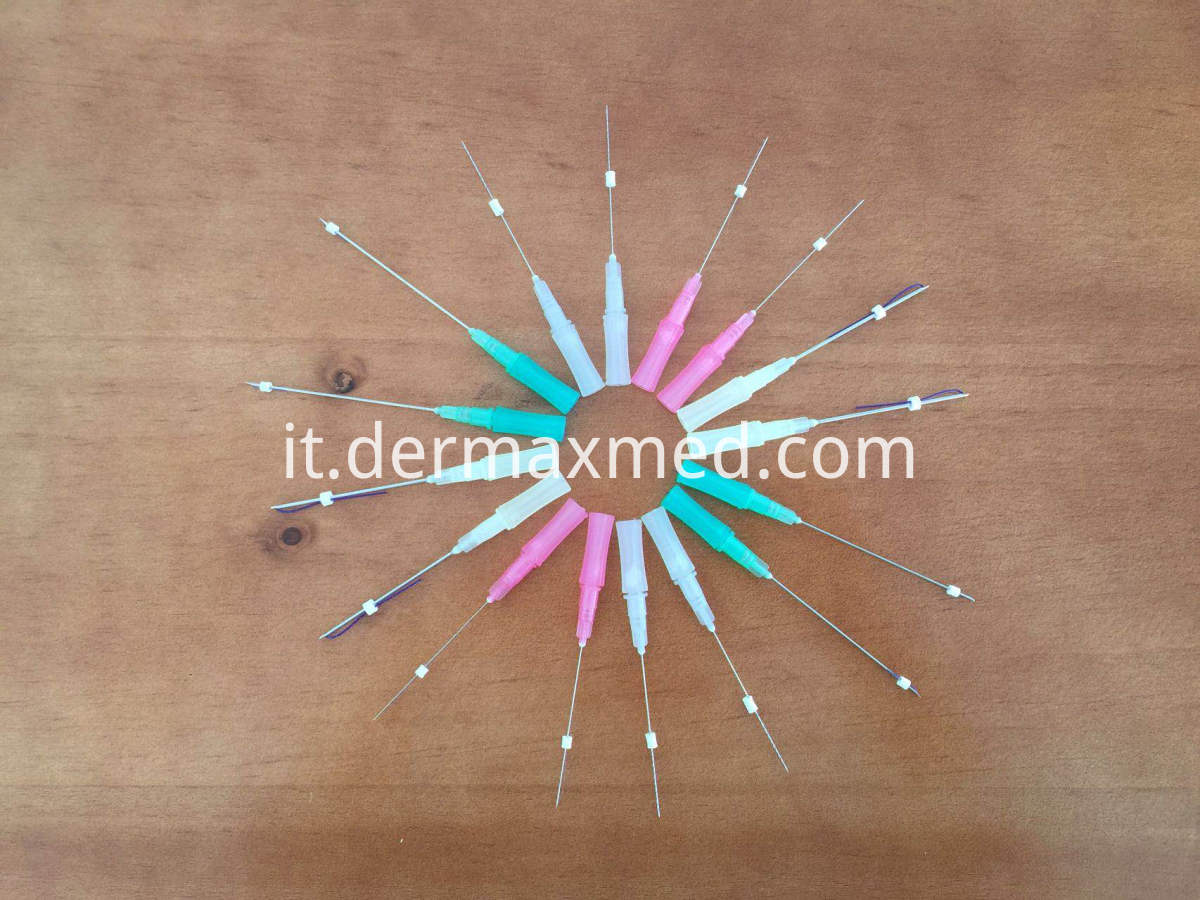 Threads are implanted into the sub-dermal skin and stimulate the production of collagen and the skin becomes firmer, elastic and moisturised. The thread dissolves itself in couple of months but the effect last for 12- 18 months.

The thread can be applied to anywhere on the body, such as a flabby face, cheeks, eyebrows, to prevent eye bags, sagging neck skin, fine lines around Cheeks, angle around the mouth, laugh lines, forearm and abdomen, smokers lines and lifting of breast.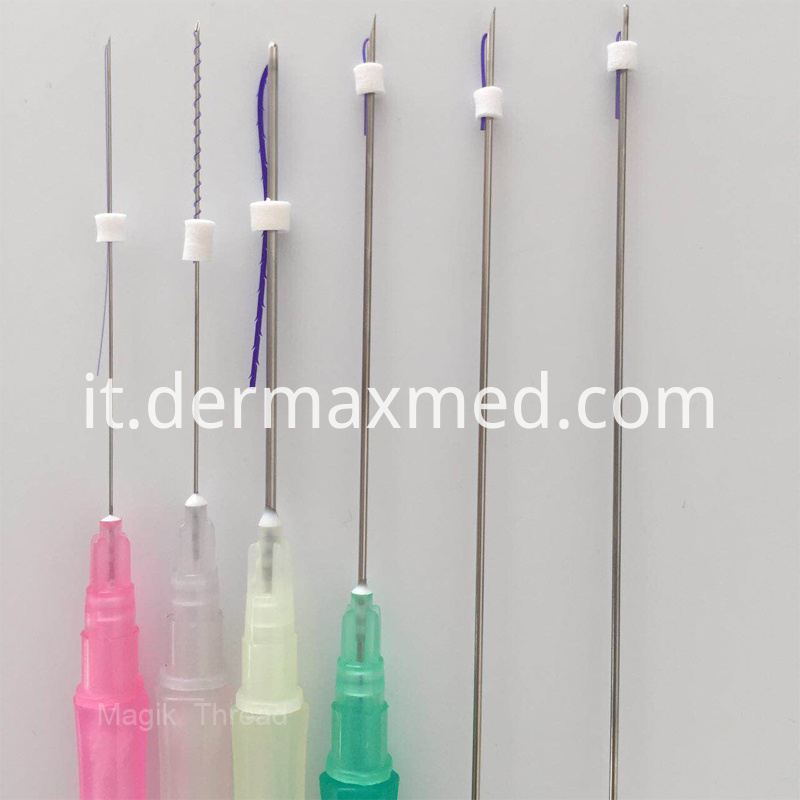 Indications
* Horizontal and vertical forehead wrinkles
* Forehead lift
* Lowered outer eyebrow ends
* Flaccid tissue, sagging eyebrows
* Lower eyelid - bags under the eyes
* Cheeks
* Naso-labial folds (Smile Lines)
* Marionette furrow (marionette lines)
* Sagging cheeks and area under the lower jaw
* Skin furrow on the cheek
* Creased cheeks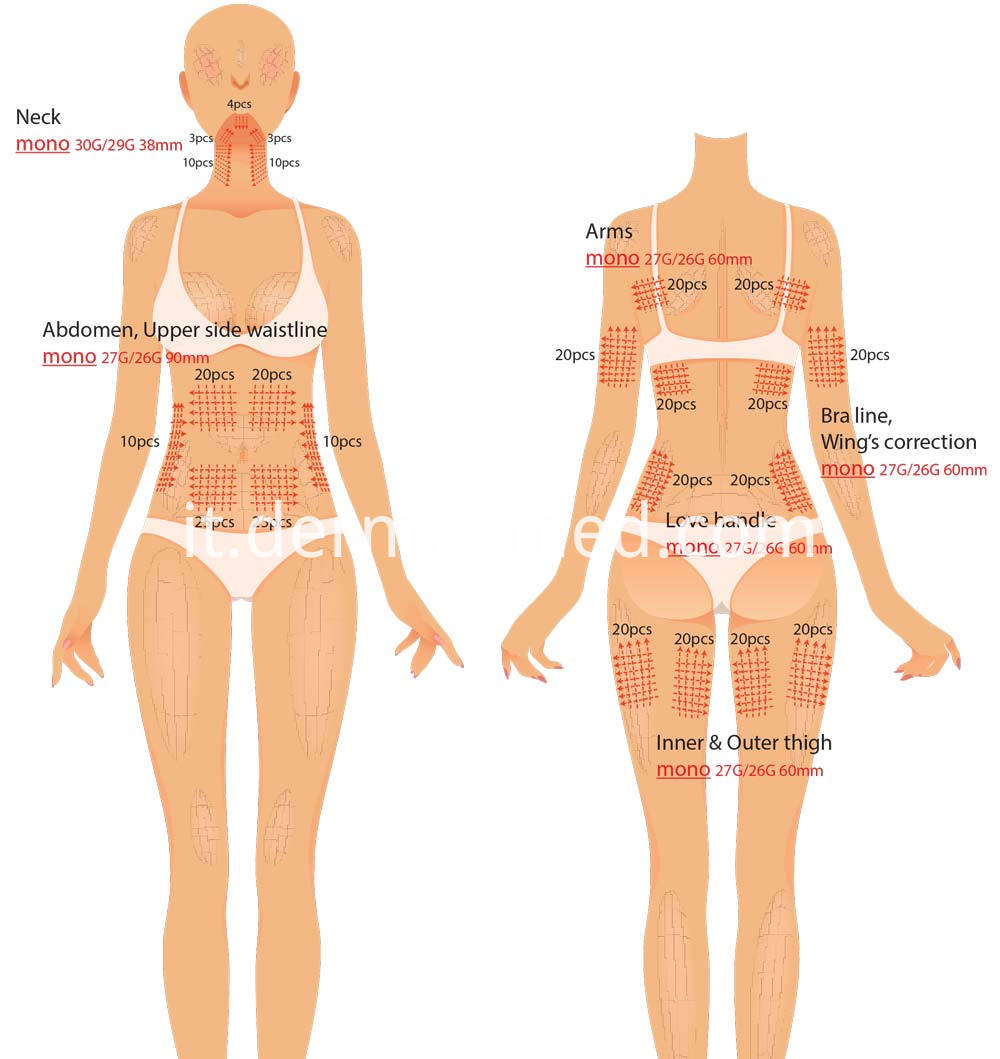 How to apply thread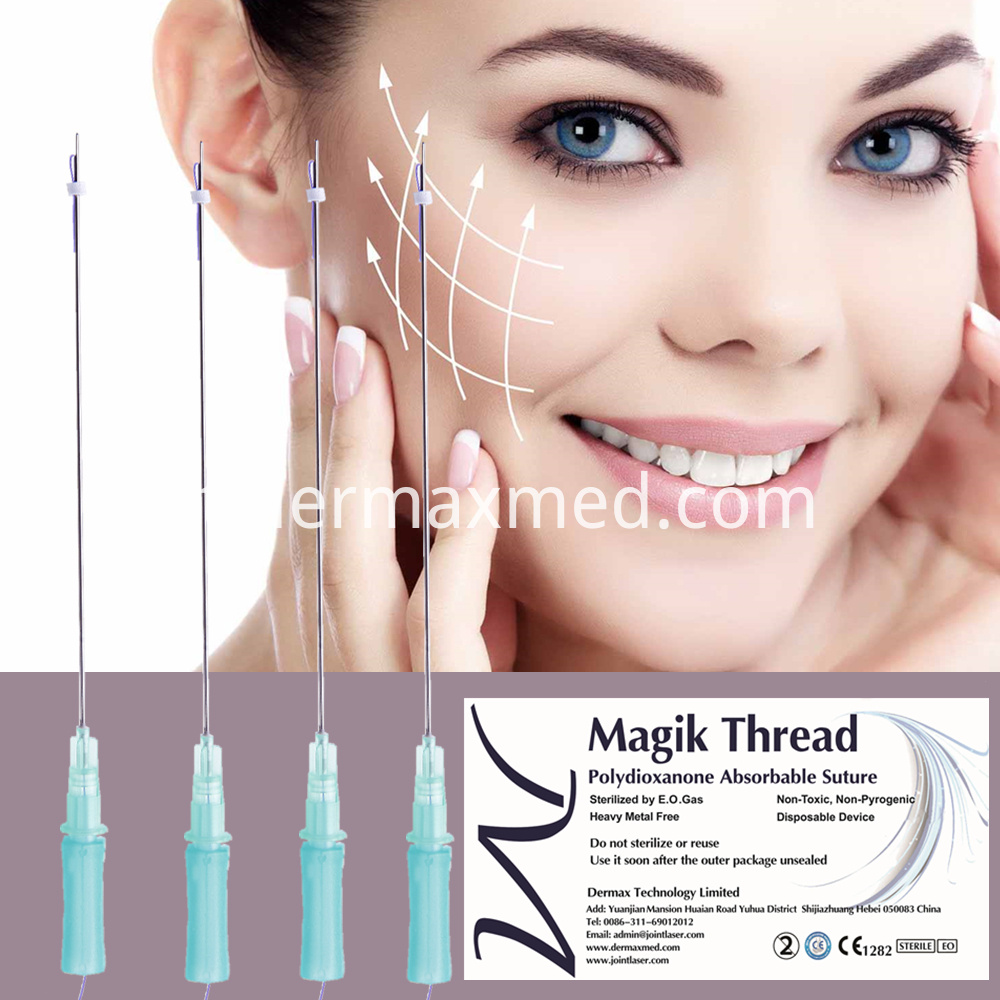 1. Determine the number of thread and treatment area on the face.
2. Inject the Anesthetic on the treatment area.
3. Make punching with needle, insert the cannula and then pilfer the inner part of cannula.
4. Pull the thread out from the needle and Insert the thread (by taking direction the part of thread to be inserted first into the skin) into the cannula which is put on the face.(Use a cannula to make tunnel for the thread and insert the thread)
5. Pull out the inserted cannula after treatment done, as holding the end of Cog thread inserted into the face.
6. Press the treatment area in order to get well the thread stuck in the skin.
7. Make Sure thread does not come out from the skin and then, Cut off the remaining part of thread as holding tighten the thread of outside of skin
8. Press slightly up and down around the punctured skin.
Models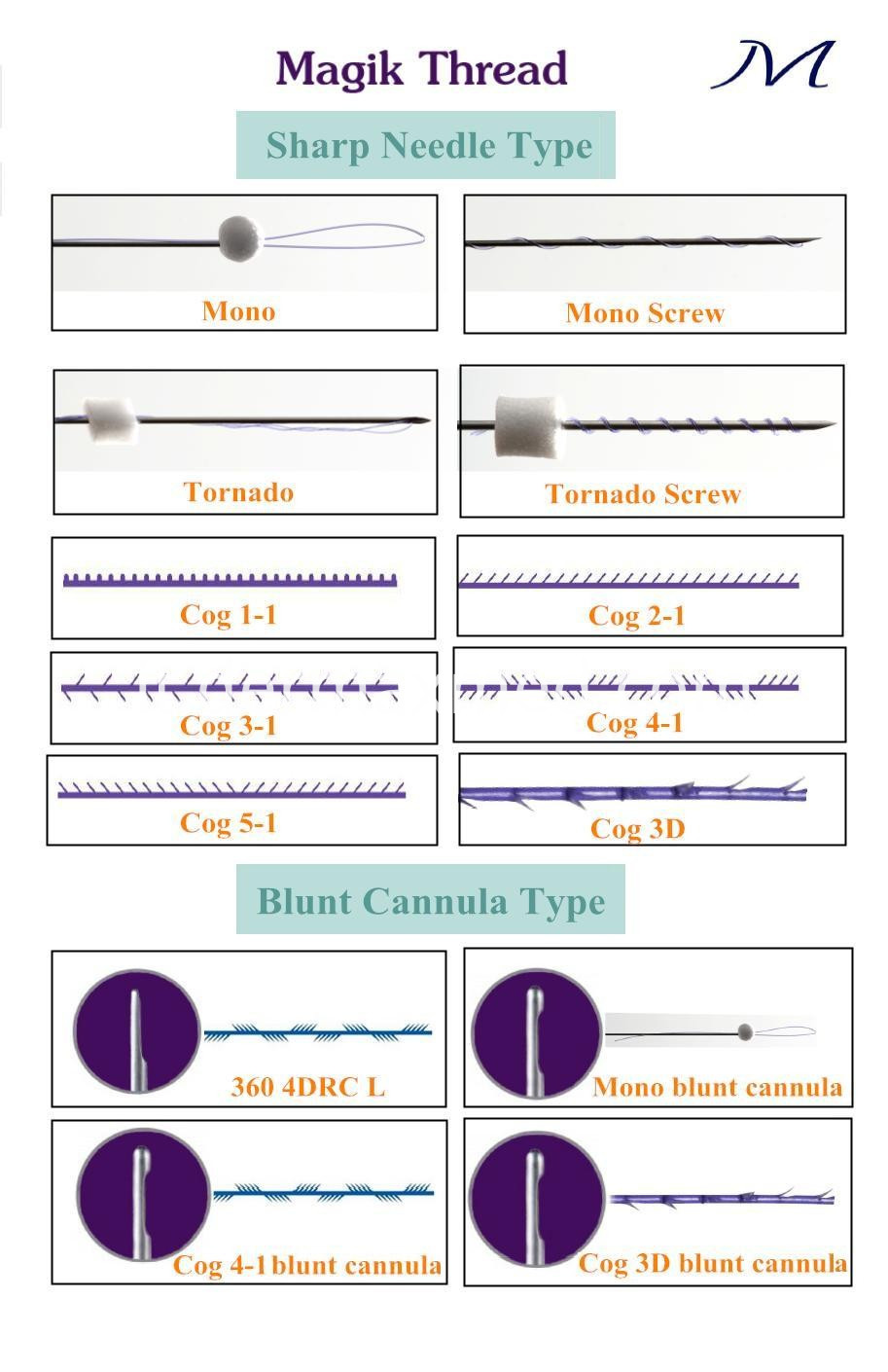 Package and Shipping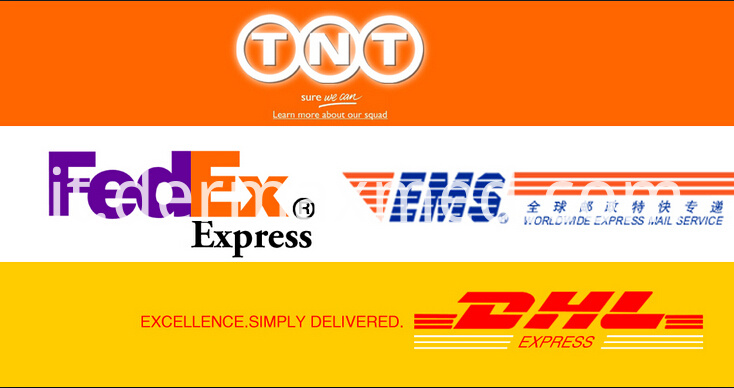 Elenco prodotti : Ascensore a filo